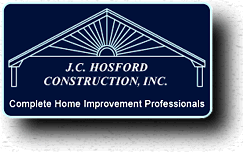 Welcome to . . . "House One"!
(This is the ARCHIVE page of a previous home we built and sold in 2000.)
Please follow along with us through the process of building our very first home. We at
J.C. Hosford Construction, Inc.
are very excited about our new endeavor and would like to share the excitement with you. Feel free to comment, good or bad or indifferent, to:
J.C. Hosford Construction, Inc.
This is a custom colonial home inclusive of a farmer's porch.
---
Phase 1
Description: The following three pictures display the foundation site. We were very fortunate to have missed local ledge during the excavation of the area.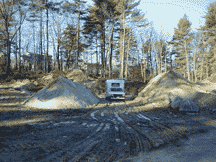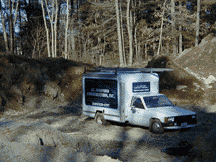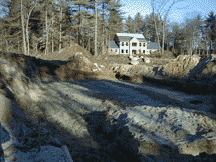 ---
Phase 2
Description: These are a few pictures of the actual foundation. We contracted Dick and Chris Payson of Porta-Form to form and pour the walls. All went well with the foundation. The cold weather (yes, there were a couple of cold days in the latter end of 1999) caused a little extra work, but it was as expected during the middle of winter.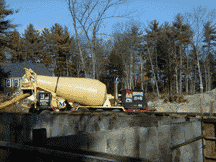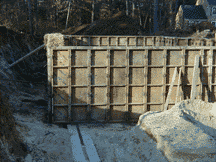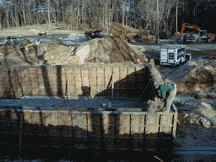 ---
Phase 3
Description: The initial framing has been completed and the house is almost totally enclosed. We will continue, in the next phase, to "button-up" the house.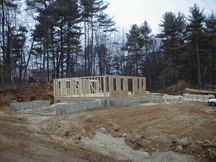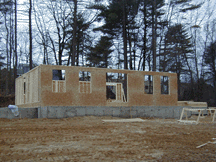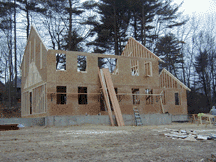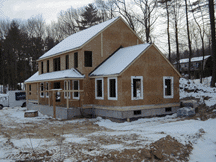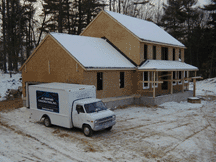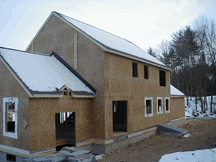 Phase 4
Description: All went well with the siding. We, including our site supervisor and apprentice, installed the vinyl siding and windows. Although we did this during the cold spell of January we were able to keep to our schedule. Also, the concrete deck on the farmers porch will be completed when the ground frost is gone.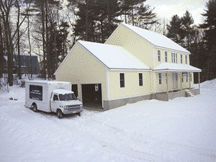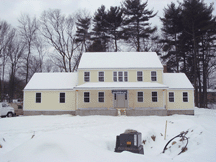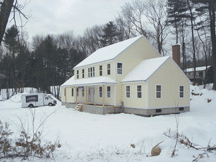 Phase 5
Description: Since the last phase we have had a beautiful fireplace constructed, the insulation installed, and the cellar floor poured. Now that the exterior is complete the interior work will proceed quickly. These latest pictures show the open design between the kitchen and the great room. Also check out the beautiful fire place.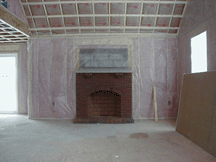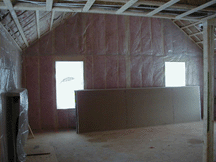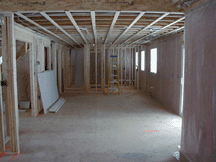 Phase 6
Description: Before we completed this project, we began work on another, and then another. See our "New Home" Project page for the most recent home we have built.
---
© 1999-2002.
All Rights Reserved.